Giving and Contribution Statements
Thank you for your continued support and giving to this ministry as we continue to reach this community and world for Jesus Christ! The link below allows you to give online and access your contribution statements.
GIVE ONLINE and CONTRIBUTION STATEMENTS
You can also give using your phone! Below are step-by-step instructions to get you started.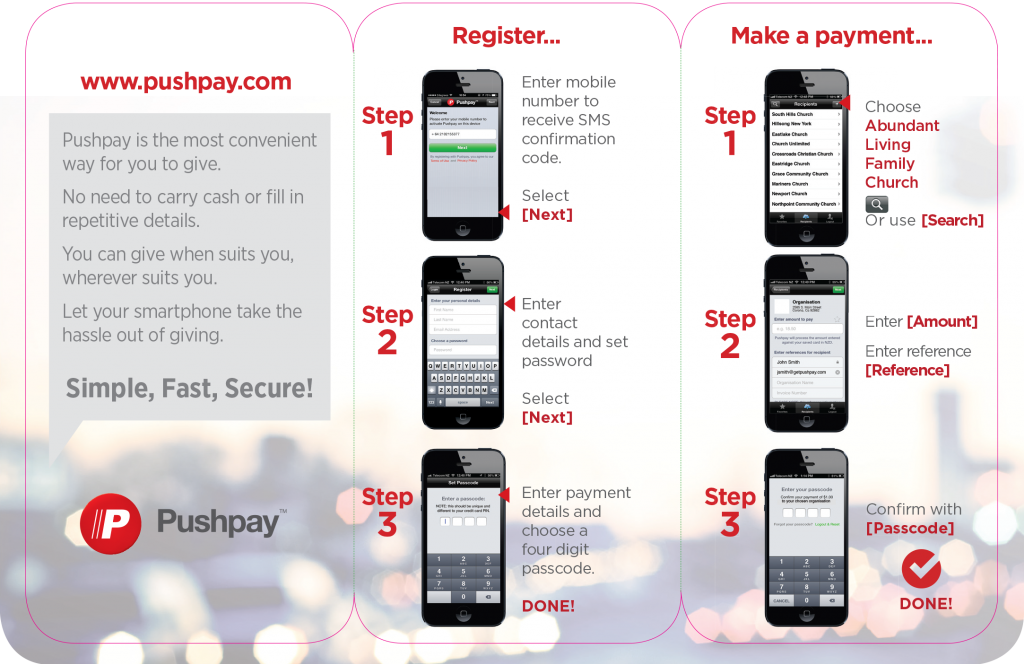 NOTE: When you donate (or make a payment) to our organization by check, you authorize us to electronically process your check using the information on your check. If we electronically process your check instead of depositing your check, the electronic debit to your checking account may be on the same day we receive the check by transmitting the amount of the check, routing and transit number and check number to your bank. Electronically processing your check makes us better stewards.